About Omix The Leader
in Willys & Jeep® Restoration Parts!

When you consider a company with such an odd name, you have to wonder, "What is OMIX"? Back in 1992, the company was born with little more than a closet full of parts and driving ambition. Today, with an inventory of almost 20,000 Jeep® parts and a retail value close to $100 million, OMIX is the name behind the most notable Jeep® parts retailers and warehouse distributors nationwide, and almost 100 countries worldwide. Simply put, Jeeps of any age are what we're all about.

Over the years, OMIX has expanded the root business by building brands like Rugged Ridge, Alloy USA, and Precision Gear. By continually expanding our product lines, OMIX has managed to keep pace with the ever-growing family of Jeep® enthusiasts by providing the broadest selection of parts around. Whether you need a rear bumper for a '41 Willys MA or a front hub assembly for your Wrangler JK, you can bet OMIX has got it.

In 2017, we began to write a brand new chapter in the OMIX story as we became a member of the RealTruck family, the premier name in aftermarket truck accessories. With the strength of this new partnership, we are stronger and better equipped to continue our legacy of helping Jeep® enthusiasts around the globe take a small piece of the proud Jeep® heritage and make it their very own.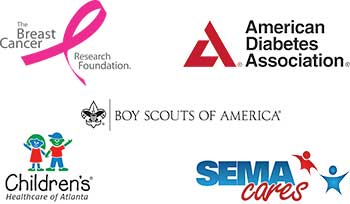 Giving back to the Community
Over the past two decades, Omix has become a major benefactor in its commitment of hundreds of thousands of dollars to various organizations in support of health care, public land use and automotive aftermarket advocacy. These donations have proven to not only be beneficial to health awareness, but address issues that are important to Jeep owners and the off-road industry.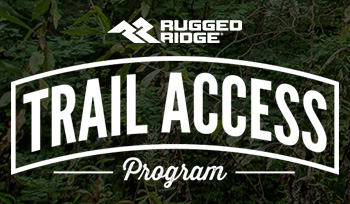 Trail Access Program
The Omix/Rugged Ridge Trail Access Program, first introduced at the 2013 Specialty Equipment Market Association (SEMA) Show in Las Vegas. This new program enables Omix, through its brand Rugged Ridge, to provide grants to non-profit organizations as a way of keeping recreational trails open on public land and advancing and protecting the off-road hobby. Non-profit organizations can apply online for grants of up to $5,000 that can be designated for use toward education, stewardship, litigation, or any other activity advocating the conservation of public land and access to recreational trails.
After years of productively selling parts and accessories to the Jeep® hobby through a dedicated network of distributors, Azadi realized that there was a need to preserve the Jeep® legend. "There were many reasons to start the Jeep® collection", said Azadi. "Two were very important to me personally, one preserving the Jeep® heritage, and second to have access to vehicles for continued product development."
While preserving the Jeep® heritage seems reasonable, many times trying to find original or near original vehicles is a time consuming task. Luckily, a breakthrough came when Azadi found a unique selection of historical vehicles available from Mark Smith, the founder of Jeep® Jamboree USA. It was there that Azadi found the three early prototypes all in one location—a rare occurrence.
After purchasing the initial vehicles it was only a matter of time before the collection grew. From the beginning, a great deal of importance was placed on obtaining a number of Jeeps® that were significant for either the Jeep® brand or the off-road hobby.
Having access to vehicles for continued product development was the second driving force to bring the collection together.
Since Omix, the Jeep® parts and accessories manufacturing company that Azadi founded and currently owns, develops products for Jeeps® from 1941 through current model years, having these models onsite inspires the Omix-team to develop more and more products.
For the newer models this was always easier as those were easily accessible from the dealers, but developing a replacement part for a 1956 CJ5 was a different challenge. As the collection continues to grow, the engineering team at Omix will have plenty of opportunities to continuously develop more products for both classic and new Jeep® vehicles.